Steps of calibration of concrete batching plant
  Zero clearing–press option key for 3 times until SETU appears — press OK until F1 appears — press OK until F1.1 appears — press option key to find F1.5 — OK — When the yellow words at the bottom stop flashing — OK — zero clearing
  Zero clearing–press option key for 3 times until SETU appears — press OK until F1 appears — press OK until F1.1 appears — press option key to find F1.6 — place weights — OK twice, when the second line of yellow words are 000000, the last 0 of which flashes — move the flashing mark to the fourth or fifth 0 — input the weight number of the weights just placed — OK to F1.6 LOAD — zero clearing/cancel key 3 times and the weight number of weights appear in the first line in red words — remove the weights gradually and check whether the red numbers match the weight value of left weights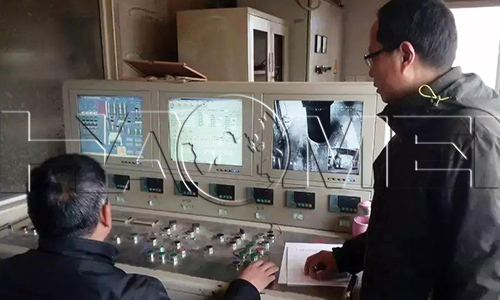 How to find reasons to inaccurate weighing of a concrete batching plant
  Check whether there is friction between the weighing bucket and surrounding structures, and shake the stable bucket to see if there is any movement margin.
  Check whether the output voltage of each sensor is consistent. Determine whether the sensor performance is intact.
  Can the concrete mass of the whole vehicle be weighed, and whether there is a big difference in the total comparison of the total amount of each material in the construction mix ratio.
  After eliminating the above problems, if the measurement is really inaccurate, consider the manual calibration of concrete batching plant. Please refer to paragraph 2 and paragraph 3 for steps.