The 1 cubic concrete batching plant is actually HZS60 concrete batching plant. The 1 cubic concrete batching plant is a complete set of concrete mixing equipment with JS1000 concrete mixer as its main engine. How much is the 1 cubic concrete batching plant? How much is the output of batching plant?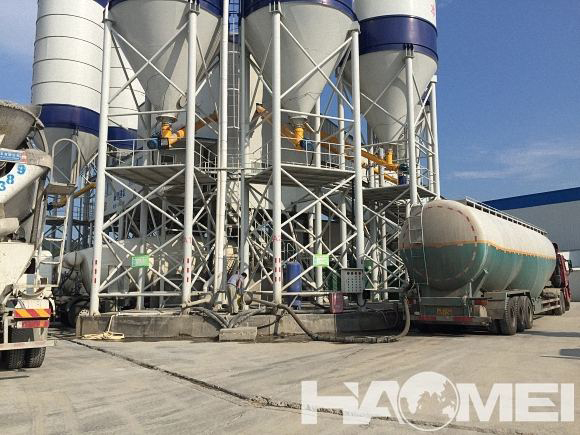 How much is a concrete mixing station? What supporting equipment are there?
The complete set of equipment of 1 cubic concrete batching plant includes PLD1600 mixer, JS1000 concrete mixer, cement bin, screw pump, flat belt, inclined belt, weighing system, electric control system, electrical system, control room and so on. The price of 1 cubic concrete mixing station has a great relationship with its configuration, such as the number of cement bin, the brand of main engine and the number of batching bin, etc. It depends on the customer's needs. It can also be said that the cost of a concrete mixing plant is determined by the customer.
The theoretical output of concrete per hour is 60 square meters, the actual output is about 45 square meters, the daily production is about 360 square meters, and the annual production is about 70,000 square meters according to 200 days. The price of concrete in the whole country is different, and the profits are naturally high or low. We can calculate the sales according to the local concrete price, and then subtract all kinds of costs. It's net profit.
Generally speaking, the price of 1 cubic concrete mixing plant is not particularly expensive. Compared with large-scale commercial mixing plant, the investment cost is much lower, but the output of one-side concrete mixing station is not low, and the benefits will naturally be a lot. If you need to know how much the concrete mixing station in details, you can contact us directly.