If you want to know the price of a mobile concrete batching plant for sale, you need to determine the model of the mobile mixing plant, because the mobile concrete batching plant price varies greatly, and you can choose according to your own needs.
  Generally, the price of a mobile mixing station will vary from RMB100,000 to 780,000 depending on the model size and the height of the configuration. The specific price is subject to the manufacturer's instructions. Because the quality of mobile concrete batching plants for sale varies from manufacturer to manufacturer whose production processes are different, the costs invested in the manufacturing period are also different, and the price will naturally vary.
  No matter how cheap or expensive a supplier offers you, however, the safest way is to visit their factories before making a decision. Seeing is believing. It's worth troubling yourself with a long journey to avoid unnecessary troubles in the future.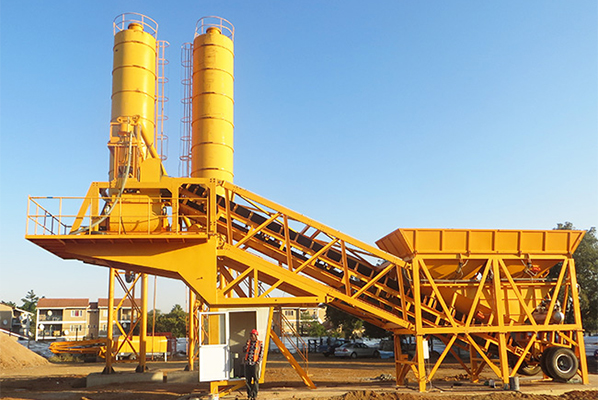 Our mobile concrete batching plants for sale have the following characteristics:
  1. Modular design, it is very convenient to install and relocate the whole station.
  2. The mixing quality is good and the efficiency is high.
  3. The aggregate is compounded by the batching machine, and the measurement is accurate and the production efficiency is high.
  4. The ingredients of cement, water and liquid admixtures are all measured by electronic scale, and the precision of the ingredients is high.
  5. The water supply system adopts the principle of water pump pressure to make the water flow rate increase and spray evenly.
  6. The main components of the electrical control system are all excellent products with reliable performance.
  7. All the scales are metered, one scale and one meter to improve the measurement accuracy.