The types of concrete batching plant can be classified by mobility, model, configuration, concrete function, layout method, mixer number, weighing method etc. These bewildering type names sometimes overlap each other, which we will mention in the following details.
  Mobility
  By mobility there are stationary and mobile batching plants. This is the primary classification method of most manufacturers in China.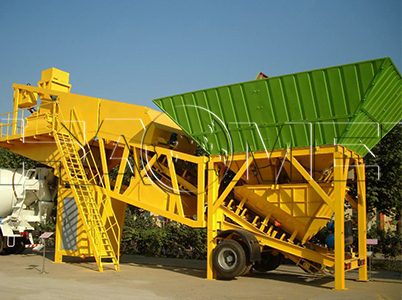 Model
  Based on the types of stationary and mobile plants, there are two groups of models. Stationary plants have HZS25, HZS35, HZS50, HZS60, HZS75, HZS90, HZS120 and HZS180, while mobile plants have YHZS25, YHZS35, YHZS50, YHZS60 and YHZS75.
  Configuration
  By configuration there are simple concrete batching plants and standard concrete batching plants. Simple plants are usually small plants consisting only of a batching machine and a concrete mixer, while standard plants have a whole set of equipment at hand.
  Concrete Function
  By concrete function there are commercial concrete mixing plants and engineering concrete mixing plants. A commercial mixing plant is owned by a person who lives on supplying concrete for various projects and construction sites. It should be efficient, economical, and meet environmental protection requirements. An engineering mixing plant is for self-use. It is necessary to consider whether it is consistent with its own project. When the project is finished, the plant is of no use.
  Layout Method
  According to the layout process, the types of concrete batching plant include one-stage type and two-stage type. The one-stage refers to the one-time lifting of sand and gravel aggregates and cement to the top silo of the mixing station and then get mixed. The concrete is finally discharged from the ground floor. Such a mixing station is divided into silo layer, weighing layer, mixing layer, and discharging layer from top to bottom. The mixing efficiency is very high, but the construction is difficult, the demolition is inconvenient, and the investment cost is high.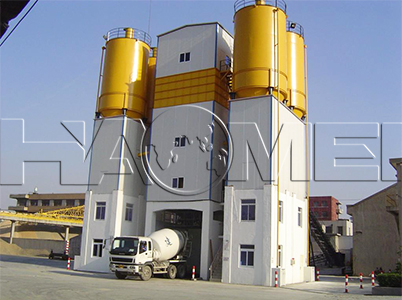 The two-stage plant first have the materials sent to respective containers to be weighed, and then sent to the concrete mixer. Although it occupies a large area and the mixing efficiency is slightly lower, it is convenient to disassemble and assemble, low in manufacturing cost, easy to install, and thus is more widely used.
  Concrete Mixer Number
  According to the number of concrete mixers, the types of concrete batching plant fall on single-mixer and twin-mixer plants. The model name of a twin-mixer plant begins with 2HZS. For example, the 2HZS25 concrete mixing plant means that it is equipped with two JS500 concrete mixers, and the theoretical capacity is 2*25m3. Such a plant is used when the concrete demand is not stable in quantities. When the demand is weak, only one mixer works.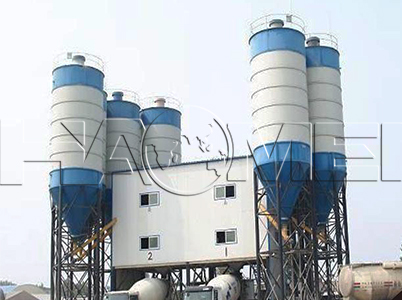 Weighing Method
  Weighing methods of concrete batching plant fall on separate weighing and cumulative weighing. Separate weighing will equip each material with a separate weighing unit. After all materials have been weighed, they are added to the mixer for internal mixing. This weighing method has a high precision, but the design is complicated and the cost is high. Cumulative weighing is to add all the aggregates into a unified hopper to weigh, which is easier to accumulate errors, which is not suitable large-scale plants. However, the structure design is simple and the cost is low.
  If you have more questions about types of concrete batching plants, welcome to contact us!