Cement batching plant with production capacity 35/50/60/75/90/120/180m3/h
1. Twin shaft compulsory concrete mixer for HZS cement batching plant

JS series double horizontal shaft compulsory concrete mixer is a multi-function mixer. It can mix stiff concrete, plastic concrete, light aggregate concrete and all kinds of mortar, with features of compact structure, stable working, uniform mixing, easy operation and short cycle time.
It can be used independently or combined with PLD batching machine into concrete batching plant.
2.Feeding machines for HZS cement concrete batching plant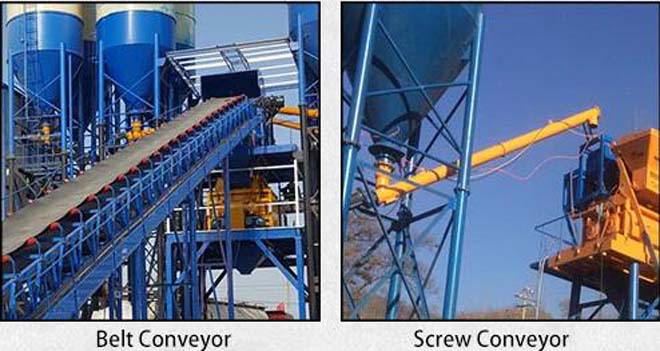 The materials feeding to concrete mixer can be skip hopper, belt conveyor and screw conveyor.
Usually, for small mixing capacity ≤60 cubic meter per hour, the aggregate feeding is by skip hopper. If big, belt conveyor will be used. Screw conveyor is usually to deliver cement and coal ash, but it also can deliver aggregate for small gravels.
3. Concrete batching machine of aggregates for batching plant portable parts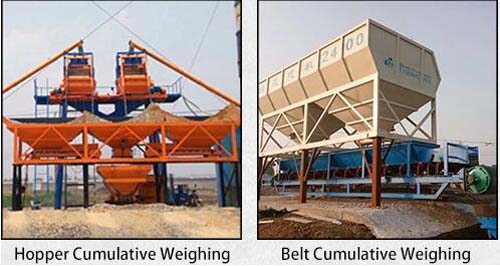 PLD series concrete batching machine adopts electronic weighing, computer control, digital display, which can automatically finish the batching procedure of 3-6 kinds of aggregates, such as sand, stone or cement. It has features of accurate weight, auto compensation, fast speed and easy operation.
Hopper cumulative weighing, belt cumulative weighing and separate weighing are available.
4. Weighing system for apa itu batching plant for sale

Including weight of aggregates, cement, fly ash, water and additive. Cement and fly ash are delivered to the feeding hopper by screw conveyors, while water and additive are by pumps. There are high precision load cells with error ±1% to weigh the material.
Weighing of aggregates is made by the load cells on concrete batching machine. Cumulative weighing and separate weighing are available.
5. Control system for concrete mix batching plant beton calculator

PLC can automatically, semi-automatically or manually control the production process with high reliability and stability, including the batching, feeding, mixing, discharging and the weighing. It also can dynamically show the process of weighing and discharging. The operation is clear and easy.