Here we introduce concrete batching plant in China in four aspects: model, configuration, price and purchasing tips.
  Model
  If we divide roughly, there are two types of concrete batching plants in China: stationary and mobile. Both can be further divided in a more detailed way. In China plant suppliers would first ask you about capacity you need. For stationary concrete mixing plants there are hzs25, hzs35, hzs50, hzs60, hzs75, hzs90, hzs120 and hzs180, and for mobile ones there are yhzs25, yhzs35, yhzs50, yhzs60 and yhzs75. The numbers indicate the capacity of plant of each model. For example, an hzs25 means a stationary 25m3 concrete batching plant, and a yhzs25 a mini mobile concrete batching plant of 25m3. If you are clear with these models, you will feel relaxed at the beginning part of your purchasing work.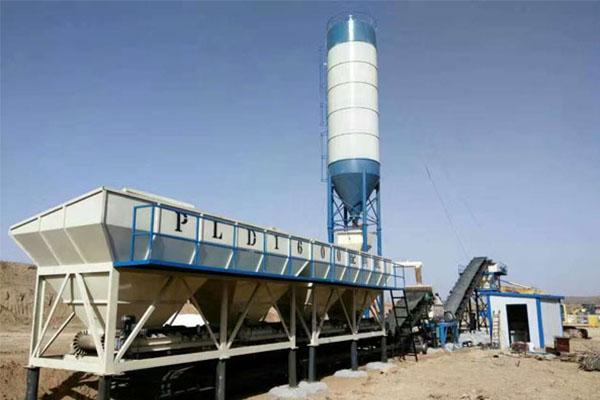 Configuration
  No matter it is stationary or mobile, the basic parts are indispensable, including the aggregate batching and conveying unit, the powder material storage and conveying unit, the concrete mixer, the weighing system and the control system. These unit may be slightly different in detailed parts, but theoretically none of them can be left out. And each model has its corresponding configuration. Take the most popular hzs60 concrete batching plant for example. It is equipped with a three or two-hopper batching machine, a JS1000 concrete mixer, a belt conveyor and one or two cement silos. In practical purchasing process, however, you can modify the configuration as you need.
  Price
  This one is a little complicated, for you can never get a price until you reach an agreement with your supplier about the detailed configuration of a plant. About this welcome to refer to mobile concrete batching plant cost, and we will not elaborate on the topic here.
  Purchasing Tips
  1. Ask more than three suppliers.
  2. Have a detailed study of the suppliers by the information on the internet, which might be deceptive but reflects a supplier's actual strength in a way.
  3. Don't pursue price only.
  4. Never judge a supplier by what they say, but by what they do.
  We are a professional supplier of concrete batching plant in China for over ten years. If you have more questions, welcome to contact us!