HZS90 concrete batch plant core configuration is JS1000 twin shaft concrete mixer.Transmission device using planetary gear reducer drive, the design compact, smooth transmission, low noise, long service life.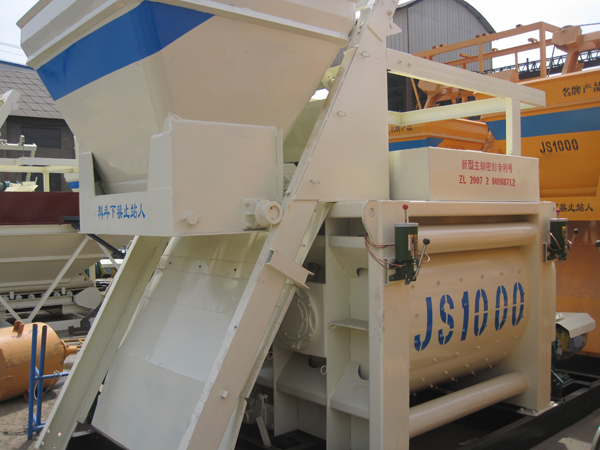 Pneumatic discharge, with electric control, safe and reliable operation, low energy consumption, stirring concrete quality and high efficiency.
With stand-alone use and as a HZS90 concrete batch plant supporting the dual advantages of the host. Applicable to all kinds of large and medium-sized construction, hydropower, roads, ports, bridges, airports, large and medium-sized prefabricated components factory and commercial concrete production plant ideal equipment. The series of products are JS500, JS750, JS1000, JS1500, JS2000, JS3000 six main models. It can be used with different types of PL series of ingredients into a simple concrete batch plant, also be used as a concrete batch host.